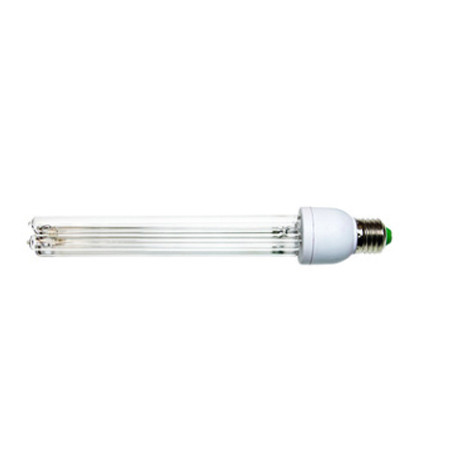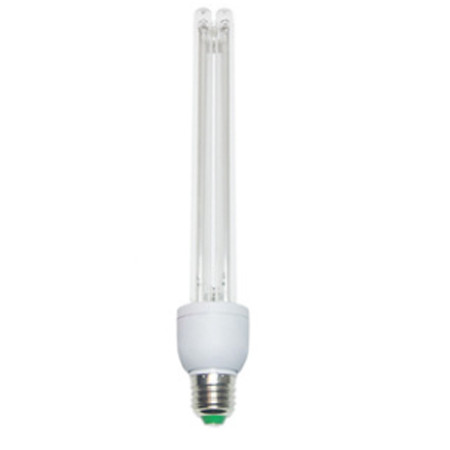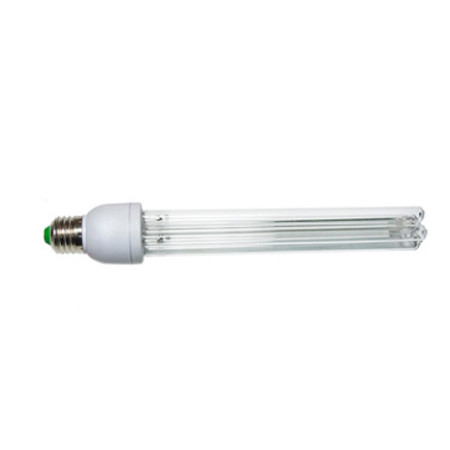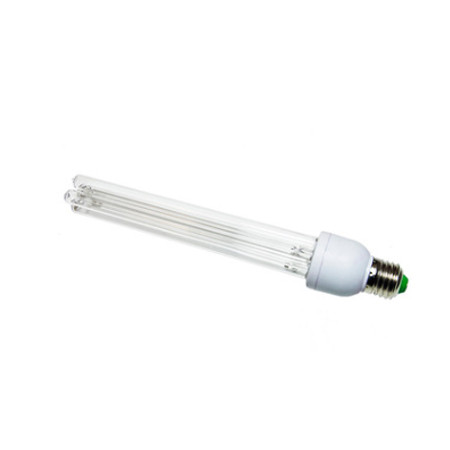 E27 J-H15W UV germicidal lamp High Quality Home use UV germicidal lamp 15W from HUBEI JUCRO ElECTRIC
Description
1.Easy to use, also can be installed for use in home lighting (ordinary E27 screw).
2. Suitable for integration of ultraviolet lamp sterilization used in family environment.
3. Made of quartz material, long service life, high transmission rate and better sterilization effect.
4. Effective against air and surface bacteria and viruses, sterilization no dead angle, kill distemper tiny more thoroughly.
E27 UV GERMICIDAL LAMP TECHNICAL PARAMETERS
mm

mm

W

V

Hz

nm

nm

12*4

190

15

110/220

60/50

185/253.7

253.7

E27